Oxford's Very Short Introductions series offers concise and original introductions to a wide range of subjects – from Public Health to Buddhist Ethics, Soft Matter to Classics, and Art History to Globalization.
Or, in alphabetical order, from Abolitionism to Zionism.
Expert authors
Each volume provides an authoritative and engaging assessment of a concept, field, or body of work, drawing out the central ideas, themes, and approaches. Our expert authors combine facts, analysis, new insights, and enthusiasm to make often challenging topics highly readable to develop the reader's core knowledge.

The format is always 175×111 mm with typically 150/200 pages and a colorful abstract cover.
25th Anniversity in 2020
The series began in 1995 with Mary Beard and John Henderson's Classics: A Very Short Introduction, and by July 2021 there were 682 titles published. The books have been commercially successful, and have been published in more than 25 languages.
Praise from different sources
"The best Very Short Introductions will educate general readers, students, and academics alike. Speaking for my fellow academics, I have not been surprised to find how many of us esteem them as handy and reliable introductions to subjects on the more distant horizons of our professional knowledge."
Jane Caplan, The American Historical Review
"The Very Short Introductions range from worth reading to wonderfully appealing… Much of the pleasure to be found in them is the bedrock one of good nonfiction: facts… They appeal to us because the world is vast and strange, because everywhere we look, from the firefly flashing in the darkness to Auden's elegy for Yeats, there is something to provoke our curiosity, some sliver of existence that we want to understand."
New Yorker Magazine
"A fascinating series of 'all you need to know' introductions by experts to complex topics."
The Times
"I have a pile of the Very Short Introductions and they are uniformly excellent: an ideal way to dip your toe in a topic and, being relatively cheap, allow you to decide whether invest in more expensive tomes. They're well written by leaders in their area, thought-provoking and insightful."
Mark Greener, Fortean Times
"I am addicted to this series of pocket-portable introductory lectures."
Guardian Review
"I love the Very Short Introductions as should everyone who is interested in the history of ideas. They manage to straddle that difficult line between making the complex accessible without ever compromising on quality. The sheer range of subjects covered make the series an invaluable asset for anyone trying to understand the development of human thought. They are a must-go-to gateway for those of us keen to know more but needing a steer as to where to start."
Claire Fox, Director, Institute of Ideas
My current reading
October 2021 – The Renaissance by Jerry Brotton
Jerry Brotton is a British historian. He is Professor of Renaissance Studies at Queen Mary University of London, a television and radio presenter and a curator.
Abstract: "The Renaissance: A Very Short Introduction sees the period of the Renaissance as a time of unprecedented intellectual excitement cultural experimentation and interaction on a global scale. However, there was a darker side of religious discord, slavery, and massive inequality of wealth and status.
The Renaissance stands as one of the defining periods in world history. Between 1400 and 1600, European perceptions of society, culture, politics, and even humanity changed in ways that affect not only Europe but the entire world. What were the key issues that defined the period, in its art, architecture, literature, advancements in the fields of science, trade, and travel?"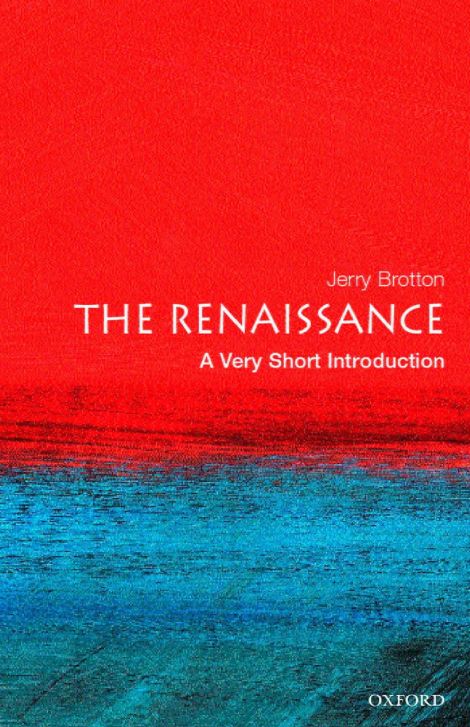 November 2021 – The Koran by Michael Cook
Michael Allan Cook is a British historian and scholar of Islamic history.
Abstract: "The Koran: A Very Short Introduction explores the significance of the Koran both in the modern world and in traditional Muslim culture, by looking at the Koran as codex, as scripture, as liturgy, and as the embodiment of truth, and examines its means of formation and dissemination. How are certain key verses to be interpreted? What is it about the Koran that gives it the immense authority in the Muslim world it commands? How does it manage to stay relevant today? The Koran has constituted a remarkably strong core of identity and continuity for a religious tradition that is now in its fifteenth century."